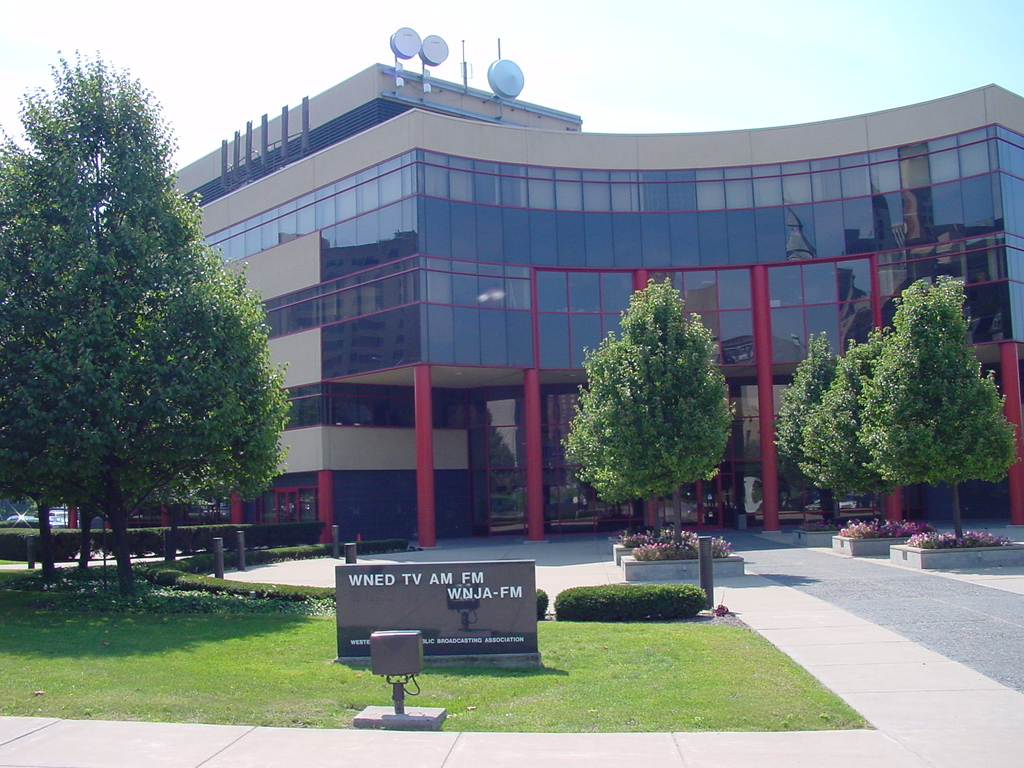 So last January I was a finalist (1 of 2) for Buffalo's WNED (market #52) Program Director. As I scoped out the area by emailing my friend Gabe DiMaio, who worked at WBFO as assistant PD, I found out he was the other candidate! (picture at right is NOT from Buffalo in January, believe me!)
There were two phone interviews, and I had to listen to the air signal, doing what essentially were air checks - and discovered alot I liked, and lot I questioned.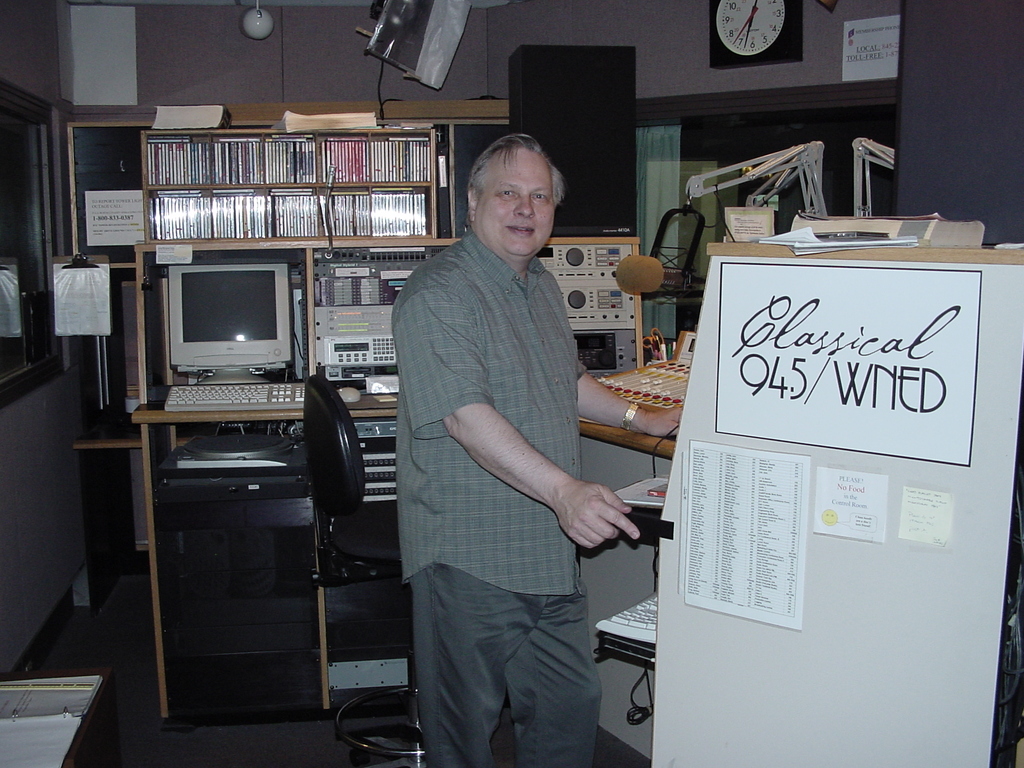 Later in the month, I went up and met the staff and was interviewed, wined and dined. (The studios are seen right with a now former announcer.)
After a month of waiting, they chose Gabe.
It was fun to get up to Buffalo, but there was enough wackiness that it didn't seem right. I was bummed because a dear friend and brilliant conductor, JoAnn Falletta is the conductor there, and I would have loved to worked with her on a regular basis.
Everyone also kept mentioning the TV station as "an 800 pound gorilla" and their falling ratings.
I truly believe things work out the way they should.
As cool as Buffalo could have been, it wasn't meant to be.